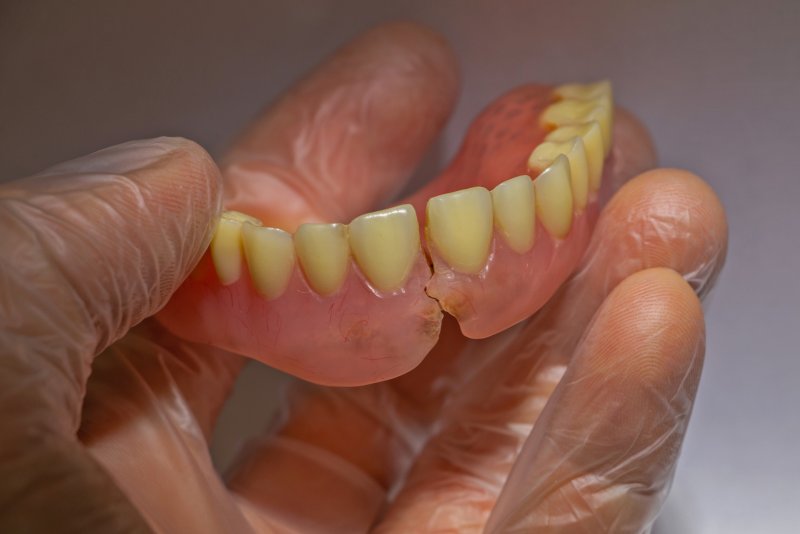 The holidays can be stressful for many reasons. Traveling home to see family, driving store to store to get gifts, and baking your holiday favorites can all be a lot to think about. If you have dentures, trying to figure out which holiday foods you can eat might be too much when you have the rest of that going on. But knowing how to manage your diet is one of the best ways to increase your denture's lifespan. Not to mention, once you know what to avoid, taking care of your dentures is easy! To take away a bit of the headache, here's a rundown of some foods you should cut back on this holiday season.
Sticky and Chewy Sweets
Caramel and toffee are holiday classics, but both of them can cause problems for your dentures. In chewing them, it's possible for your prosthetic to come loose from your gums, even if only for a moment. That gives food particles the opportunity to sneak under your dentures, where they can feed bacteria that lead to infection.
Tough Meats
The steaks and pork chops that often show up at holiday dinners can be hard to chew with dentures. Unlike your natural teeth, your dentures aren't supported by bone—your gums will bear the brunt of all of that chewing. Using your dentures to grind up tough meats can lead to sore spots and irritation along the gumline. If you have dentures, you might want to stick to chicken and turkey this Thanksgiving. Not only are they softer, but turkey is also rich in phosphorous, which can support bone health.
Nuts
Pecans and chestnuts are tasty, but people with dentures might have issues eating them. Much like tough or sticky foods, hard nuts can potentially dislodge your prosthetic. Nuts also split into small shards which can lodge themselves under dentures. If these shards are big enough, they can cause irritation along the gumline.
Popcorn
A tub of popcorn is a nice gift for someone who loves to snack. That said, unpopped kernels can potentially damage your dentures if you bite down on them. The popcorn itself is usually fine, so long as you shake whatever container you're eating it out of to get the kernels to fall to the bottom.
Worrying about your dentures shouldn't be a cause of stress this holiday season. Keep this guide in mind, and you should be able to make it through this December without any issues.
About the Author
Dr. Luke Lumpkin is a dentist who knows the value of treating his patients well. He and his experienced dental team make everyone who visits his office feel comfortable and welcome. He also works hard to stay up to date on the latest in oral medicine. Dr. Lumpkin received his Doctor of Dental Surgery from the University of Oklahoma College of Dentistry in 2006, and he has been practicing dentistry ever since. He's also a member of the American Dental Association and the Academy of General Dentistry. If you have any questions about taking care of your dentures, he can be reached at his website or by phone at (918) 336-6777.