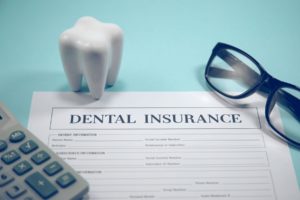 If you're not proactive about controlling your diabetes, your health isn't the only thing that can suffer. Diabetes can take a toll on your smile, too. The condition increases your risk of gum disease, a preventable infection that occurs from bacteria found in plaque and tartar buildup. Since diabetes can compromise your immune system, you can be at risk of infections. With gum disease linked to various issues, like diabetic complications, a healthy smile is vital for your oral and general health. Don't worry, here's how you can maximize your dental insurance to keep gum disease at bay for minimal out-of-pocket expense. 
Schedule a Cleaning and Checkup
Brushing and flossing aren't enough to prevent common oral health issues, like tooth decay and gum disease. The American Dental Association also recommends a cleaning and checkup every 6 months. Contrary to what you might have heard, they are not a luxury. Instead, routine care is a necessity to keep your mouth healthy, especially if you have diabetes.
You can visit your dentist twice a year for only a copayment using your dental insurance. Your policy will cover preventive services 100%.
Don't Ignore Dental Problems
If your dentist detects a problem, like gum inflammation, don't wait to have it treated. Gingivitis can progress to periodontitis quickly with no treatment. Whether tooth decay, gum disease, or another issue, your dental insurance gives you access to reduced rates for common restorative services.
After meeting your annual deductible, your dental benefits can pay up to 80% of the cost of medically necessary treatments, like gum disease therapy. You can stop the infection quickly to keep your diabetes controlled.
Don't Wait Until It's Too Late
Your dental benefits don't last forever. Your coverage resets at the end of the year, and you'll lose anything you haven't used. You won't be reimbursed for your premiums or deductible. You could lose hundreds to thousands of dollars that could have been spent on supporting the mouth and body connection. With less than 3% of Americans meeting or exceeding their annual limits, you likely have several benefits you're about to lose.
Choose the Right Dentist
Your dental insurance recommends choosing a dentist in their network to enjoy more coverage at the time of services. They have pre-negotiated rates with preferred dental offices to keep dentistry affordable. You can also visit an out-of-network dentist, but you will have to pay the difference between your insurance's allowable amount and the office's fees.
Don't lose your chance to invest in healthy teeth and gums. Contact your dentist today to schedule an appointment. They'll help you maximize your coverage to promote a healthy mouth and body.
About Dr. Luke Lumpkin
Dr. Lumpkin achieved his dental degree at the University College of Dentistry and regularly pursues continuing education to provide up-to-date services. He is a proud member of various professional organizations, including the American Dental Association. If you have dental insurance you're about to lose, contact our office today to request an appointment.