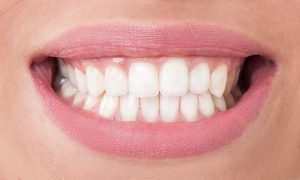 If you are like one-third of adults, you are probably dissatisfied with the appearance of your teeth. Cosmetic imperfections can cause you to feel insecure when you smile, often feeling as though people are judging your based on the flaws. By visiting your cosmetic dentist in Bartlesville, you can get the dazzling smile you have always wanted. However, to ensure all your needs are met from one location, you need one who offers an array of procedures that cater to your individual needs.

Porcelain Veneers
Porcelain veneers are thin shells that are bonded to the front side of the teeth to cover imperfections, like chips, cracks, discoloration, and alignment issues. Overall, they improve their size, shape, and proportion using a minimally invasive procedure. In just two appointments, you will have a natural-looking smile with results that last an average of 10 years.
Cosmetic Dental Bonding
A composite resin material is used to hide cosmetic issues, such as chips, discoloration, and shorter than average teeth. The material is customized to match your enamel color to blend in seamlessly with your smile. In just one appointment, you will achieve drastic results using a minimally invasive procedure.
Metal-Free Restorations
Now, you have an alternative option to dark, metal crowns. Using all-ceramic material, your restorations will look like a natural tooth. It will be made to meet your exact size and shape specifications while also matching your enamel color. They are strong and durable to last for several years with the right care.
In-Office Teeth Whitening
Combat tooth discoloration with an in-office whitening treatment from your dentist in Bartlesville. In just one day, your teeth will become several shades whiter using a professional-grade whitening agent. It is safe yet powerful enough to deeply penetrate the enamel to lift away tough stains.
At-Home Teeth Whitening
Now, you can enjoy the convenience of an over-the-counter whitening product while achieving professional quality results. Your dentist will provide you with a complete kit to use at home and around your own schedule. In about two weeks, your teeth will be noticeably whiter with results that will last.
Invisalign
If you have gapped, overcrowded, or rotated teeth, Invisalign allows you to get a straight smile without metal wires or brackets. Clear aligners are worn over the teeth to gradually move them into position. In about 12 months, you will have a straight, healthy smile without the hassles and restrictions of traditional braces.
Get a Beautiful Smile Today
If you are tired of living with an unattractive smile, cosmetic dentistry will help you achieve the results you want. Using customized procedures, you will transform the appearance of your teeth to hold your head up high with confidence.
About Dr. Scott K. Brecheisen
Dr. Brecheisen has been a trusted dentist for more than 20 years. In addition to general dentistry, he completed advanced training at the prestigious Las Vegas Institute for Advanced Dental Studies. This allows him to provide many areas of specialty, including cosmetic services. If you are not sure which cosmetic procedures are right for you, contact Dentistry by Design to speak with Dr. Brecheisen.